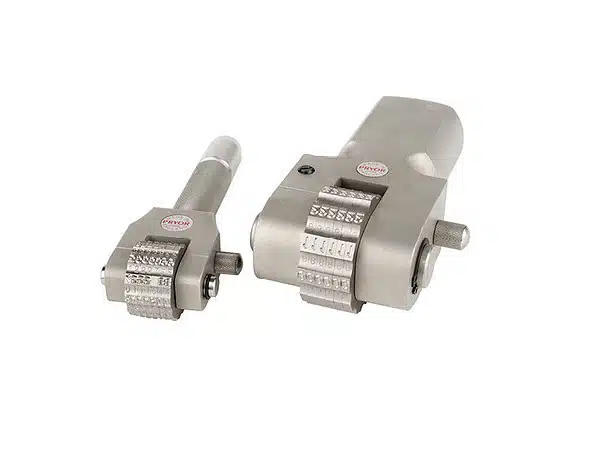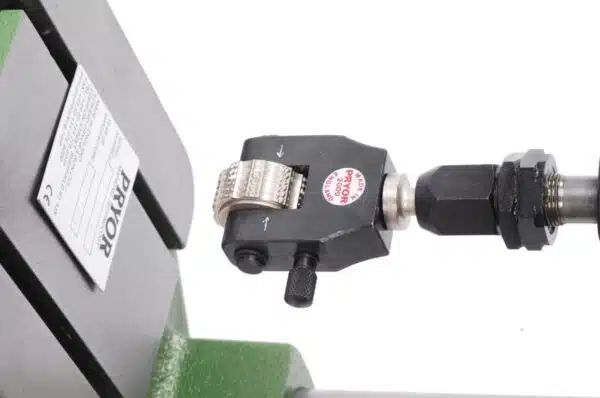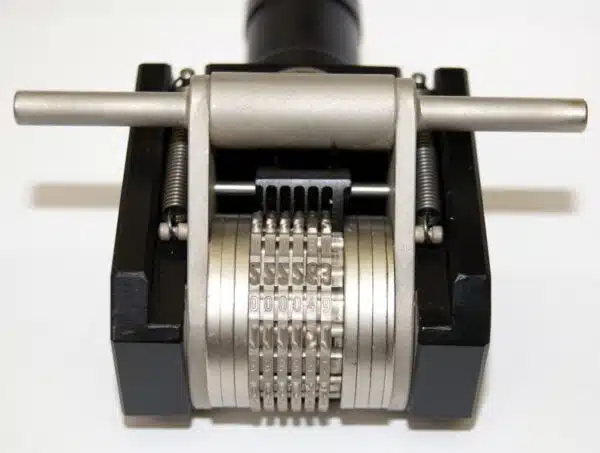 Manual and Automatic Numbering Heads
Pryor Numbering Heads stand out as an efficient solution for high-volume production marking on various metals and plastics. Designed for versatility, they excel in both automatic and manual advance numbering, facilitating the stamping of repetitive sequences such as product codes, part numbers, and date codes. The ability to swiftly rotate the wheels allows for quick changes to complete inscriptions, ensuring a simple yet flexible marking process. Achieve clear and legible impressions with Pryor Numbering Heads, maximizing utilization and delivering a strong return on investment.
Not only does Pryor supply both manual and automatic versions of this product, but also custom designs including condensed or broad characters; ministress, dot stress or flat faced characters; custom fonts and letters. Please contact us to enquire about custom Numbering Heads. Pryor also supplies Presses and Shanks that are compatible with this machine. For manual Numberers for character sizes of over 3mm, please contact us about custom shank sizes.
Automatic Numbering Heads automatically increment by 1.
Pryor Numbering Heads are manufactured to strict tolerances and positive alignment, creating consistent quality marks every time.
Key Points
Flexible to use on different materials
Simple to use
Produce consistent quality marks
Compact and lightweight
Robust and durable

More Info
Manual and Automatic Numbering units are ideal for random changing inscriptions and batch marking of parts. Numberers create fast consecutive marks of number sequences with consistent quality and minimal cognitive effort.
Ideal for random changing inscriptions, batch marking and serial numbering
Fast consecutive marks
Consistent quality
Minimal effort
Mark most metals and plastics