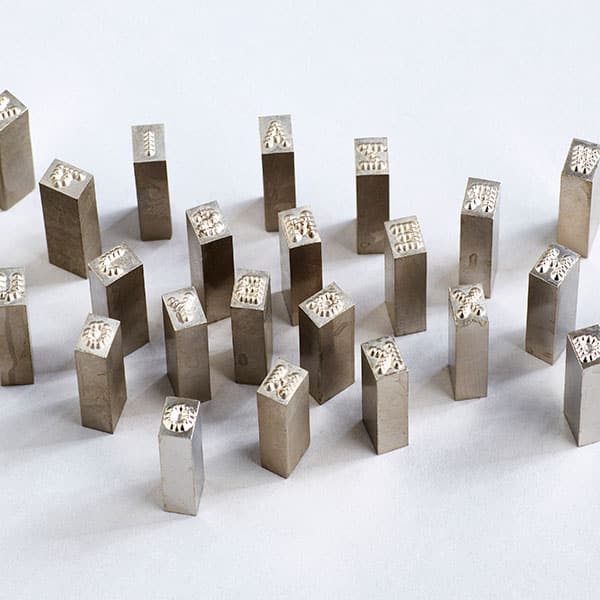 Type Stamp – Low Stress Singles
Replacement or additional Steel Type pieces, interchangeable and compatible with common world-wide blank sizes & Type Holders.
Minimum order quantity of 5. This can be a selection of 5 different pieces of Type.
Pryor Type Size Chart
Safety Info.
Pryor Type Size Chart
Pryor Type sizes are measured from the crown of the character, please use the image and tables below to determine the correct size for your application

Character Height
Blank Size
(H)
Length (C)
North/South (B)
East/West (A)
mm
Inch
mm
Inch
mm
Inch
mm
Inch
3.0mm
1/8″
19.05mm
3/4″
8.00mm
5/16″
4.00mm
5/32″
5.0mm
3/16″
19.05mm
3/4″
9.50mm
3/8″
6.40mm
1/4″
Safety Info.
Safety note: As with all striking tools, we recommend the use of appropriate safety protection.
Safety glasses and gloves should we worn at all times when striking metal for marking purposes