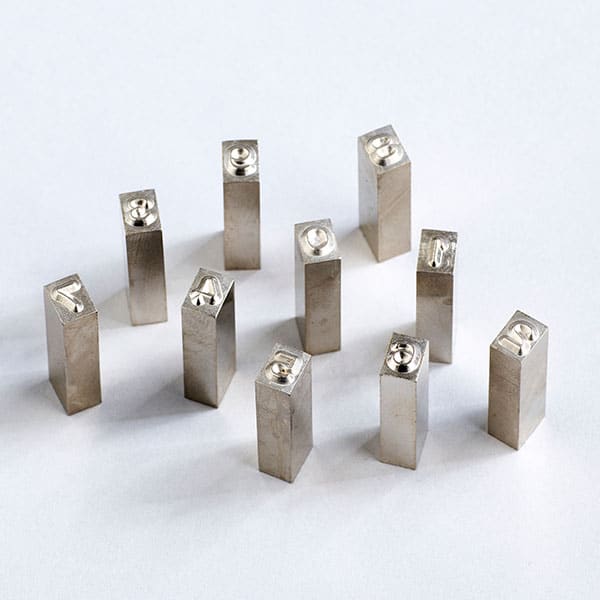 Type Stamp – Standard Singles
Replacement or additional Steel Type pieces, interchangeable and compatible with common world-wide blank sizes & Type Holders. Manufactured in Sheffield, England, under stringent BS EN ISO 9001:2015 quality controls and exacting standards.
Minimum order quantity of 5. This can be a selection of 5 different pieces of Type.