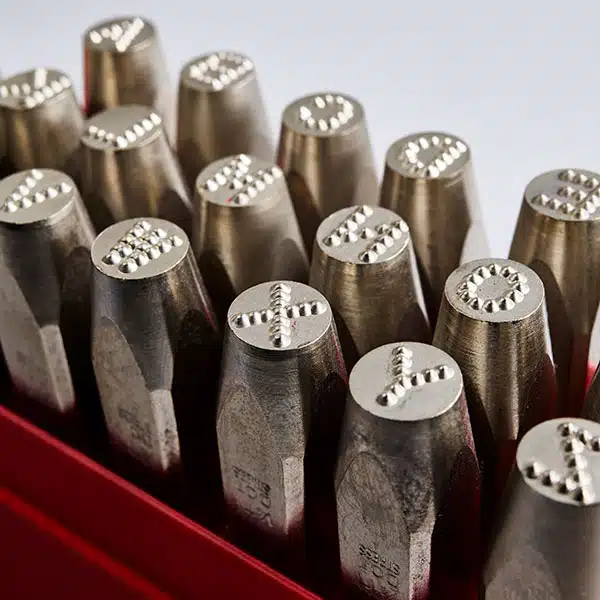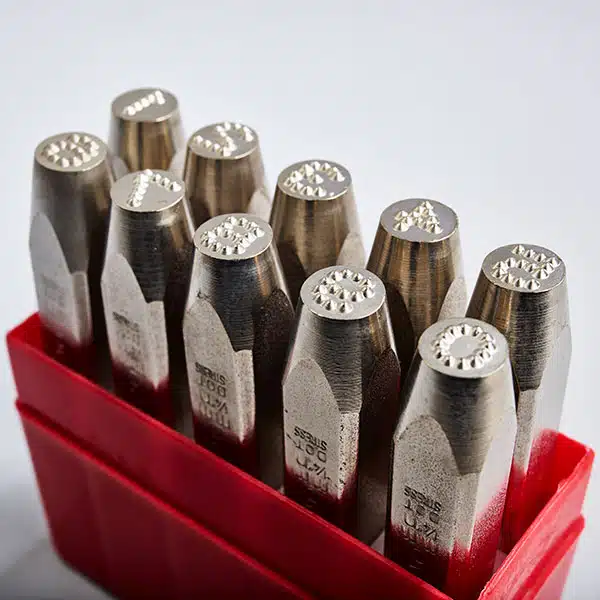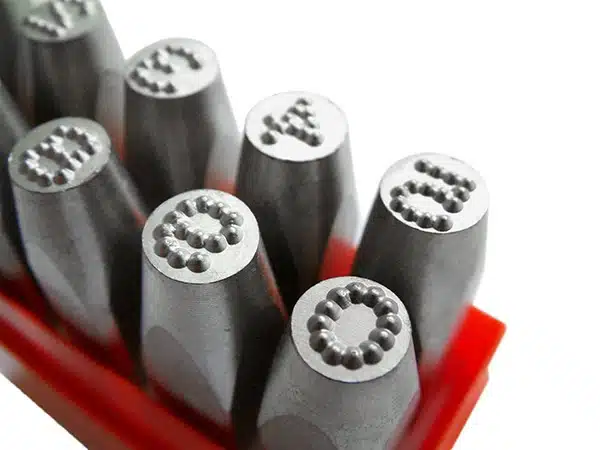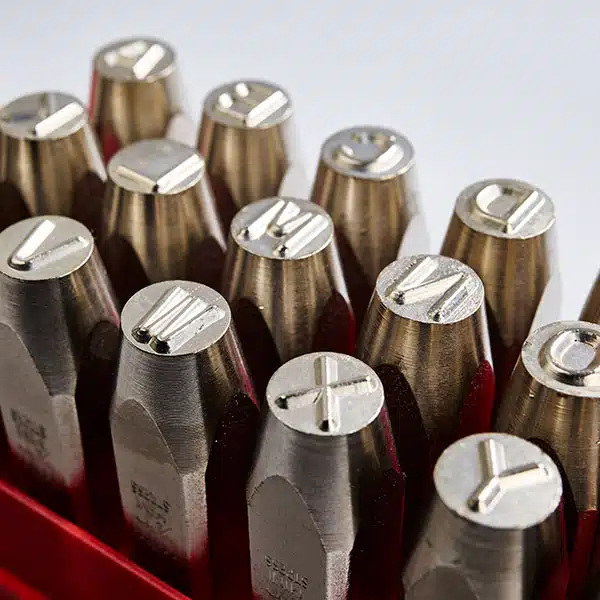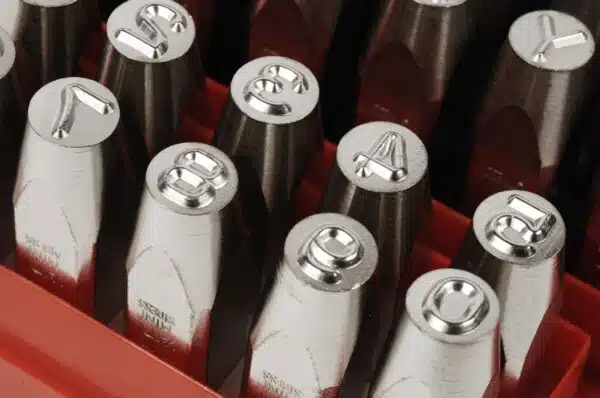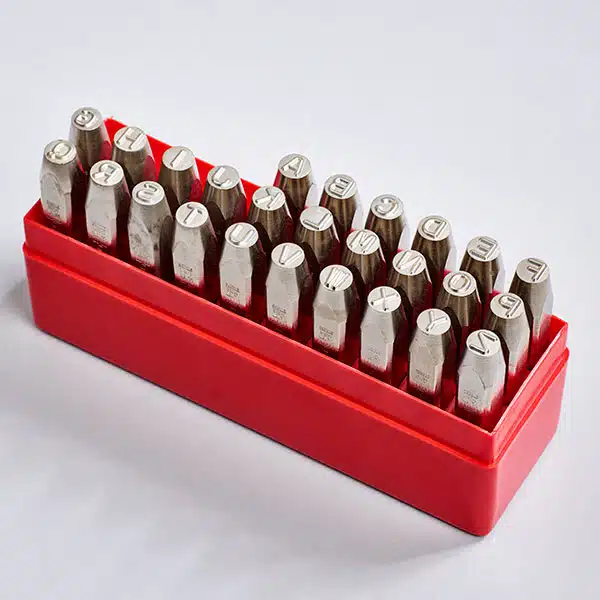 Steel Hand Stamps – Low Stress
Low Stress Punch Sets are ideal for applications which dictate that lower stress levels are introduced into the component being marked. This is usually a requirement for Aerospace, Nuclear, Oil and Gas installations and some M.O.D. work.
2 Styles of Low Stress Punch products available:
Ministress – round faced engraving which gives a continuous line character when marked.
Dotstress – for even greater reduced stress levels, a character with similar nose formation to Ministress but with the added benefit of impressing the character in dot formation.
All punch sets in this range are made from chromium tool steel and hardened to between 58-62 Rockwell C and then tempered at the striking end to between 32-40 Rockwell C giving maximum safety in use. Manufactured in Sheffield, England, under stringent BS EN ISO 9001:2015 quality controls and exacting standards.
Hardened and tempered to precise limits, nickel plated for rust protection for maximum safety in use and long productive life.
Available as number sets and letter sets
Safety Grips are available to further reduce the risk of injury
Additional characters and logos are available through our custom design team, make an enquiry here
Size Chart
Video
Safety Info.
Size Chart
Character Height – measured from the crest of the engraving as shown.

Character Height (H)
Stamp Length (C)
Square Section (B)
Square Section (A)
Metric
Imperial
Metric
Imperial
Metric
Imperial
Metric
Imperial
3.0mm
1/8″
70.0mm
2.3/4″
9.50mm
3/8″
9.50mm
3/8″
4.0mm
5/32″
70.0mm
2.3/4″
9.50mm
3/8″
9.50mm
3/8″
5.0mm
3/16″
70.0mm
2.3/4″
9.50mm
3/8″
9.50mm
3/8″
6.0mm
1/4″
89.0mm
3.1/2″
12.70mm
1/2″
12.70mm
1/2″
8.0mm
5/16″
89.0mm
3.1/2″
14.30mm
9/16″
14.30mm
9/16″
Video
Safety Info.
Safety note: As with all striking tools, we recommend the use of appropriate safety protection.
Safety glasses and gloves should we worn at all times when striking metal for marking purposes