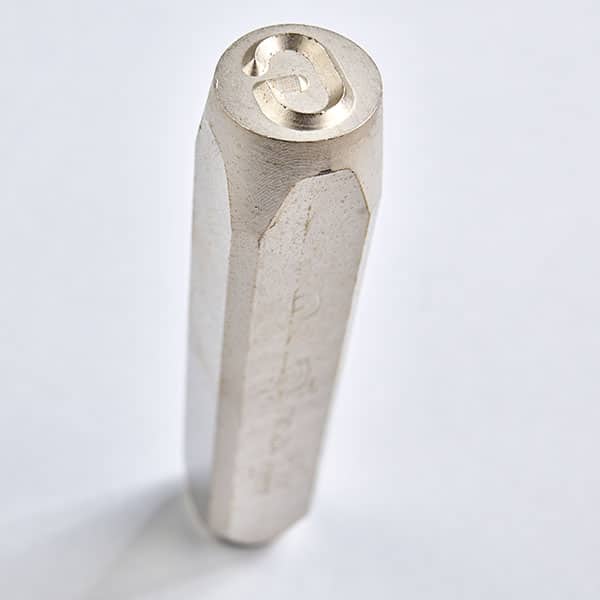 Steel Hand Stamps – Standard Singles
Single metal hand stamps from Pryor – Not everyone needs a full alphabet or set of numbers. Others use a few characters much more than the rest and some people just want a selection of stamps to apply a particular mark.
All single metal hand stamps are made from chromium tool steel and hardened to between 58-62 Rockwell C and then tempered at the striking end to between 32-40 Rockwell C giving maximum safety in use. Manufactured in Sheffield, England, under stringent BS EN ISO 9001:2015 quality controls and exacting standards.
When you look at the engraved character on a standard hand stamp, the letter is a reflection /reverse of how it is indented.
Hardened and tempered to precise limits, nickel plated for rust protection for maximum safety in use and long productive life.
Minimum order quantity of 5. This can be a selection of 5 different Hand Stamps.